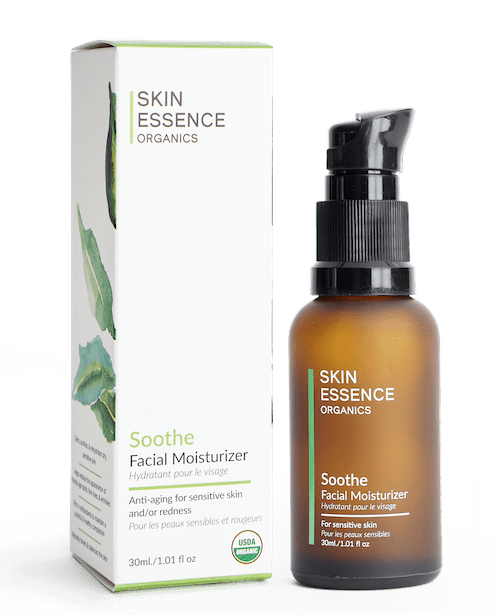 Soothe Facial Moisturizer
Facial Moisturizer
Anti-aging for sensitive skin &/or rosacea
This unique moisturizer is ideal for those with sensitive skin as it is formulated with a variety of organic herbs and plant oils that offer wonderful calming and soothing benefits, resulting in healthy looking, radiant skin.
For those with dry/sensitive skin we suggest applying a little ECream overtop of the Soothe for increased benefits and hydration.
Calms, soothes & rehydrates all skin types including sensitive skin
Helps reduce the appearance of redness, fine lines & wrinkles
Rich in antioxidants to maintain a youthful & healthy complexion
Naturally tones & balances the skin
This oil based moisturizing serum offers deep absorption and a complete hydration.
Size: 30ml