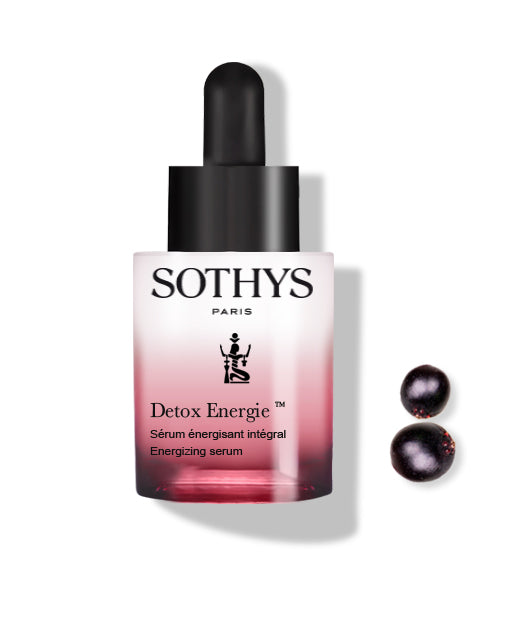 Objective: depollute – oxygenate This powerful detoxifying and energizing cocktail is an incredibly gentle and light-textured serum: the ideal boost to your skincare ritual. Skin regains its vitality and looks younger.
Sérum Énergisant Intégral: Booster idéal de votre rituel de soin, ce sérum incroyablement doux et léger à l'application est aussi un redoutable cocktail détoxifiant et énergisant. La peau retrouve toute sa vitalité et paraît plus jeune.

Objectif : Dépolluer / oxygéner.
Size: 30ml