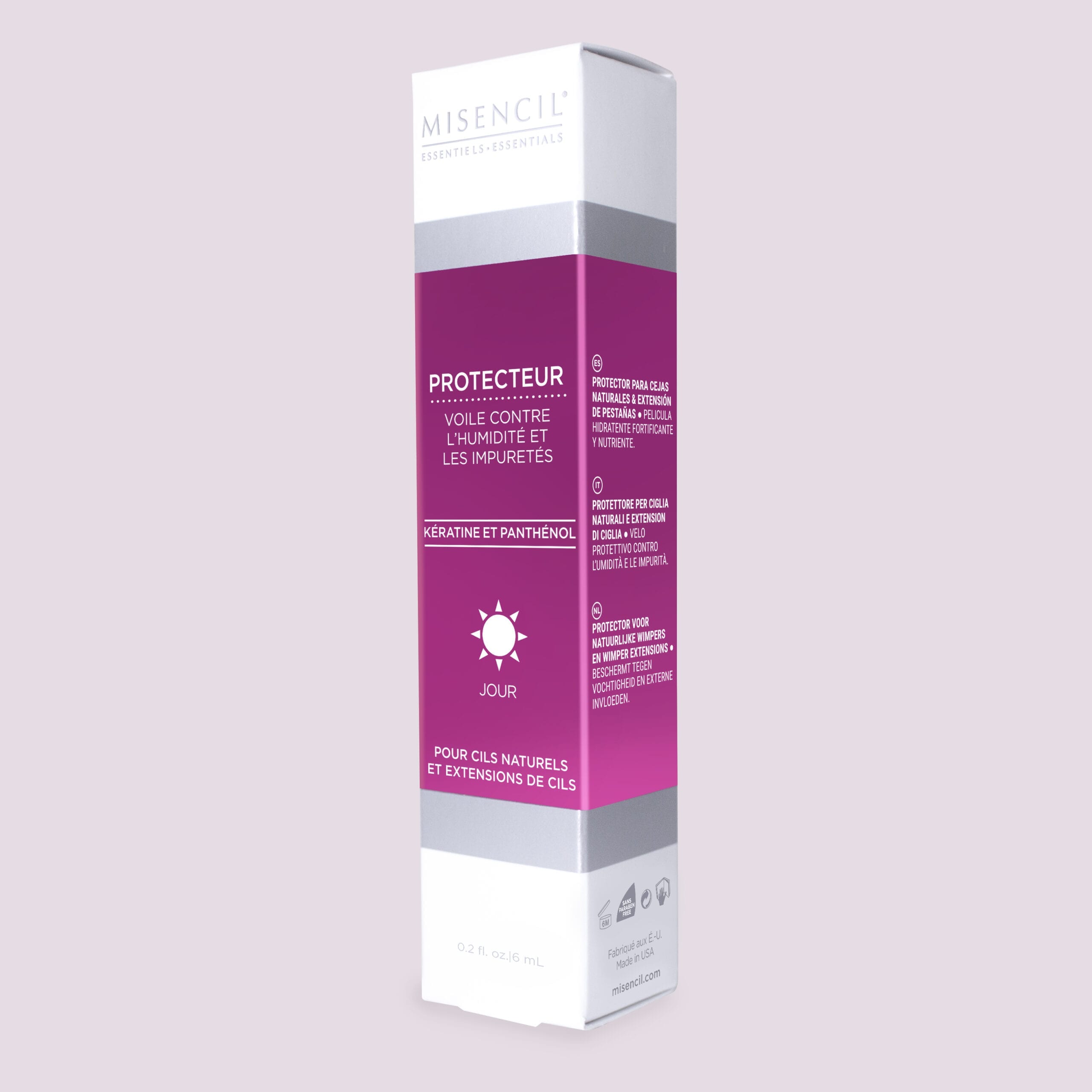 Protector – Keratin Panthenol
Coating against moisture and impurities. An essential care product for natural lashes and eyelash extensions. Prevent moisture, pollution, oils and other impurities from damaging your lashes and eyelash extensions thanks to the keratin present in the protector! It also protects eyelashes from the effects of the sun, wind and water. The panthenol binding to the keratin strengthens the scales and preserves the extensions' original curve.
• Protects against moisture and oily residues
• Protects from the effects of the sun, wind and water
• Preserves the extensions' original curve and optimizes adhesion due to the panthenol
• Strengthens the scales, thanks to the panthenol
Applicator with nylon mascara brush 0.2 Fl. Oz. / 6 ml
Voile contre l'humidité et les impuretés. Un soin essentiel pour les cils naturels et extensions de cils. Empêche l'humidité, la pollution, les corps gras et autres impuretés d'endommager les cils et extensions de cils grâce à la kératine présente dans le protecteur! Elle aide aussi à protéger les cils de l'effet du soleil, du vent et de l'eau. Le panthénol, se fixant à la kératine, renforce le maintien des écailles et permet de préserver la courbe originale des extensions.


• Protège les cils contre les impuretés et les corps gras
• Empêche les impuretés d'endommager les cils et extensions de cils grâce à la kératine
• Protège contre l'effet du soleil, du vent et de l'eau
• Préserve la courbe originale des extensions et optimise l'adhésion grâce au panthénol
• Renforce le maintien des écailles grâce au panthénol

Applicateur avec brosse mascara en nylon 0.2 Fl. Oz. / 6 ml