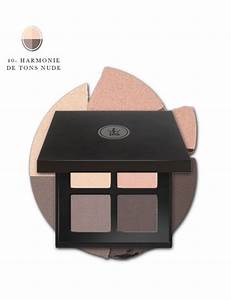 Ombre Sothys – Eye Quartet Palette
Habillez votre regard grâce aux 4 teintes chics d'Ombre Sothys. Avec leur texture fine, confortable et leur fini irisé et mat, elles vous feront forcément craquer ! A utiliser séparément ou en harmonie, à sec ou humide.
Dress your eyes thanks to the 4 chic shades of Ombre Sothys.

Their fine and comfortable textures and their iridescent and matte finish will make your head spin!
To use separately or in harmony, wet or dry.
40 harmonie de tons nude
Size: 6g