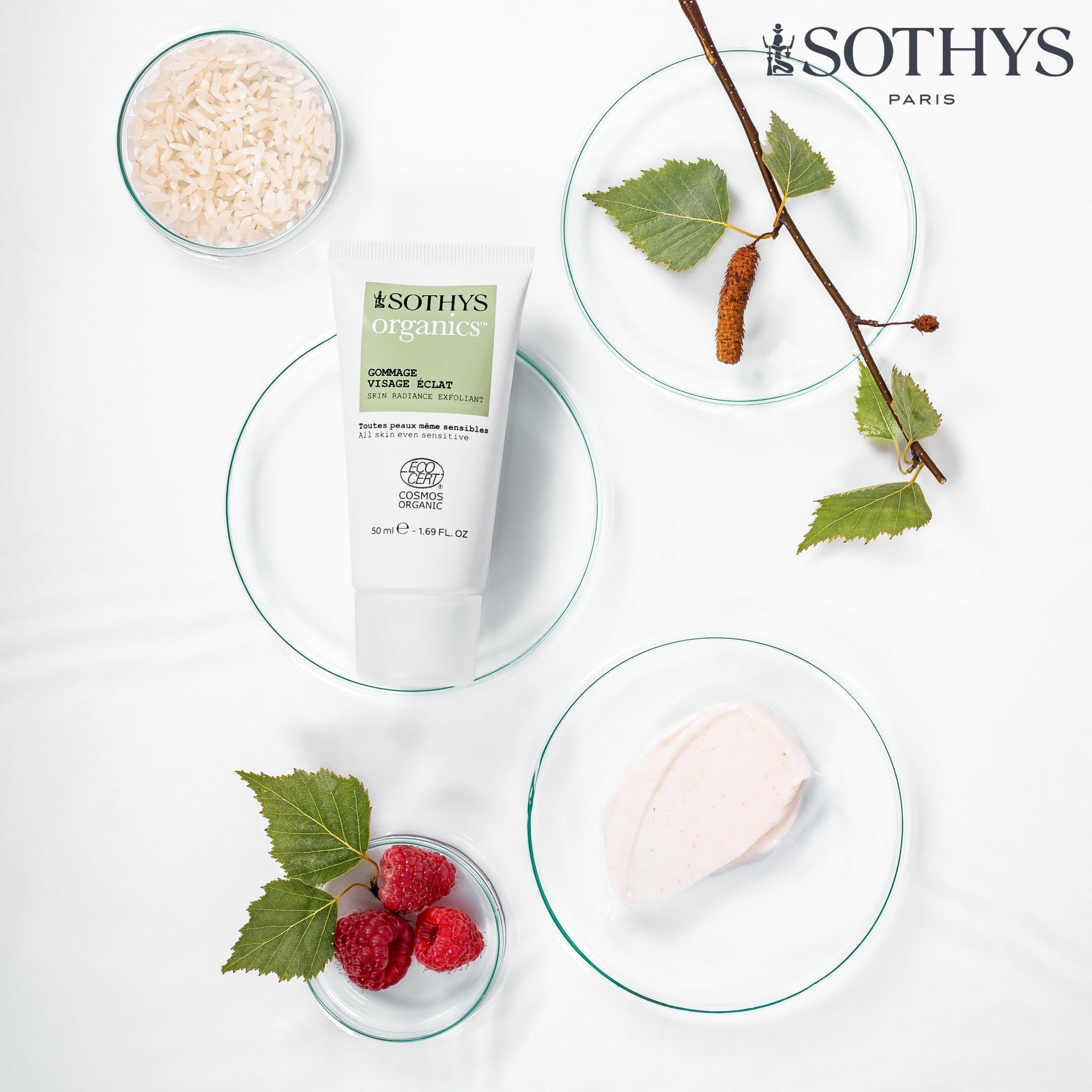 NEW Organic Skin Radiance Exfoliant
Combining raspberry seeds and Camargue rice grains with revitalizing birch sap, our Sothys Organics® skin radiance exfoliant delicately eliminates impurities and dead skin cells.

Its promises :

 A smoother and softer skin

 Skin texture is refined

 The skin becomes glowing and radiant

For all skin types looking for a glow: this exfoliant is made for you!
Alliant pépins de framboise et riz de Camargue à de la sève de bouleau revitalisante, le gommage visage éclat Sothys Organics® libère, avec délicatesse, la peau de ses impuretés et cellules mortes.

Ses promesses :

 Une peau douce et lissée

 Un grain de peau affiné

 Un visage éclatant

Pour toutes les peaux à la recherche d'un coup d'éclat : ce gommage est fait pour vous !