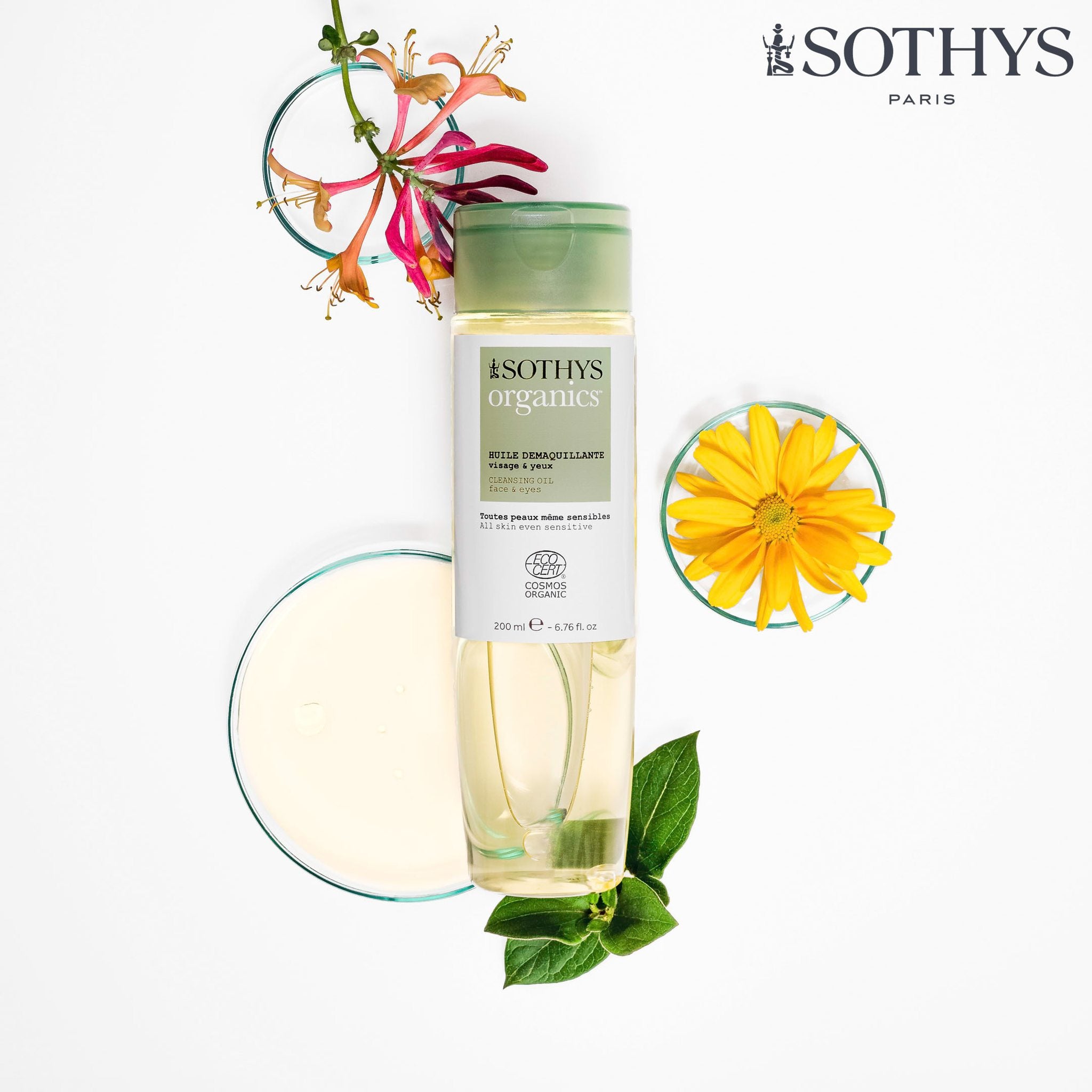 NEW Organic Cleansing Oil Face & Eyes
The Sothys Organics® cleansing efficiently eliminates superficial skin impurities including waterproof make-up.

A cleansing routine in one simple step, leaving your skin fresh and radiant!


 Its texture transforms into a milky emulsion when water is added, for gentle make-up removal.
L'huile démaquillante Sothys Organics® élimine efficacement les impuretés à la surface de la peau et le maquillage même waterproof.

En un seul geste, la peau est nette et confortable et le teint éclatant !


 Sa texture se transforme en lait au contact de l'eau, pour un démaquillage tout en douceur.