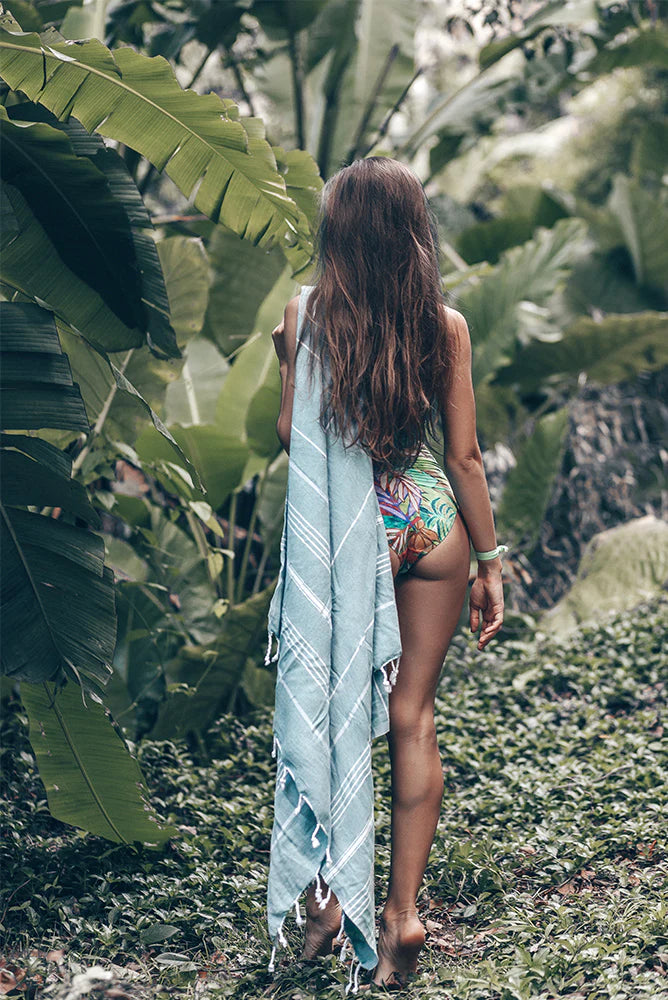 Lualoha Turquish Towel Classic Collection
Celebrate your love for the great outdoors with the earthy tone of this Sage Green Classic Turkish towel. Just like its hammam towel counterpart, this LUALOHA is lightweight, absorbent and quick-drying enough to use at the beach, spa or pool yet durable and convenient enough to take on all your hiking or camping trips. Woven with 100% Turkish cotton, this soft-as-a-cloud luxury piece will quickly become your go-to accessory for all your outdoor adventures.
Our heavenly soft cotton towel is light enough to lug in your bag, wear over your bathing suit or sling over your shoulder, but is still large enough to use as a blanket on the sand or to dry yourself off after catching some waves. Whether you're a hiker or a camper, a surfer or a yachter, your Turkish towel will have a very useful purpose on any exploit.
- Size: 69″ x 39″
- 0.7 lbs/ 11.3 oz/ 320 grams
- Content: 100% Turkish premium cotton
- Hand tied tassels
- Super quick dry
- It's soft but gets even softer with each wash
- Machine washable