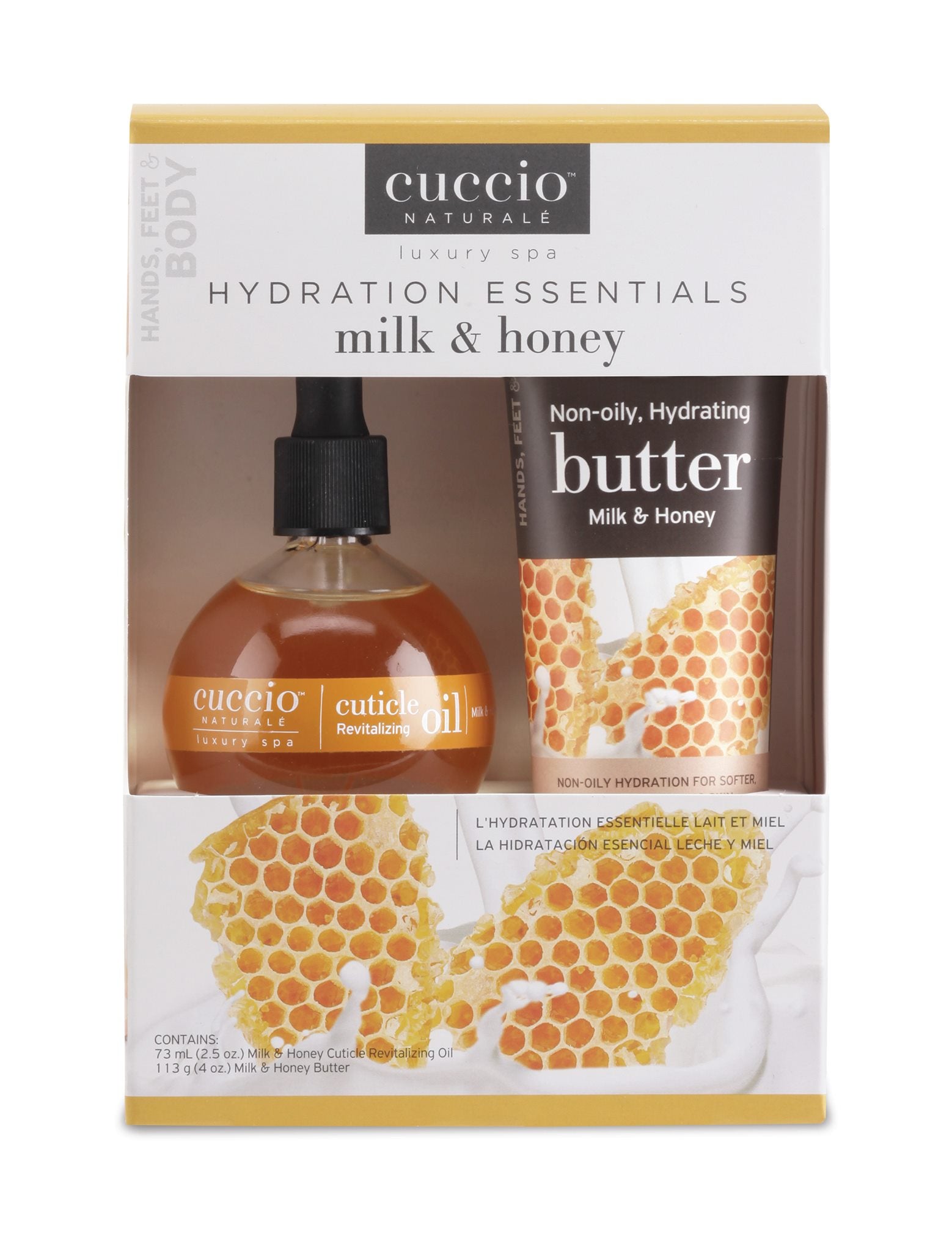 Hydratation Essentials Milk & Honey
Inspired by Cuccio's best-selling flagship scent, Milk & Honey. The scent creates an emotional and sensory enhanced spa experience. The products provide nourishing, hydratation while giving you a comforting and soothing feeling to your mind, body and soul.
Milk & Honey Cuticle Revitalizing Oil (2.5 oz): Apply one drop of cuticle to each cuticle and massage in gently. Can be used daily.
Milk & Honey Butter (4 oz): Apply to hands, feet or body and massage for silky skin.