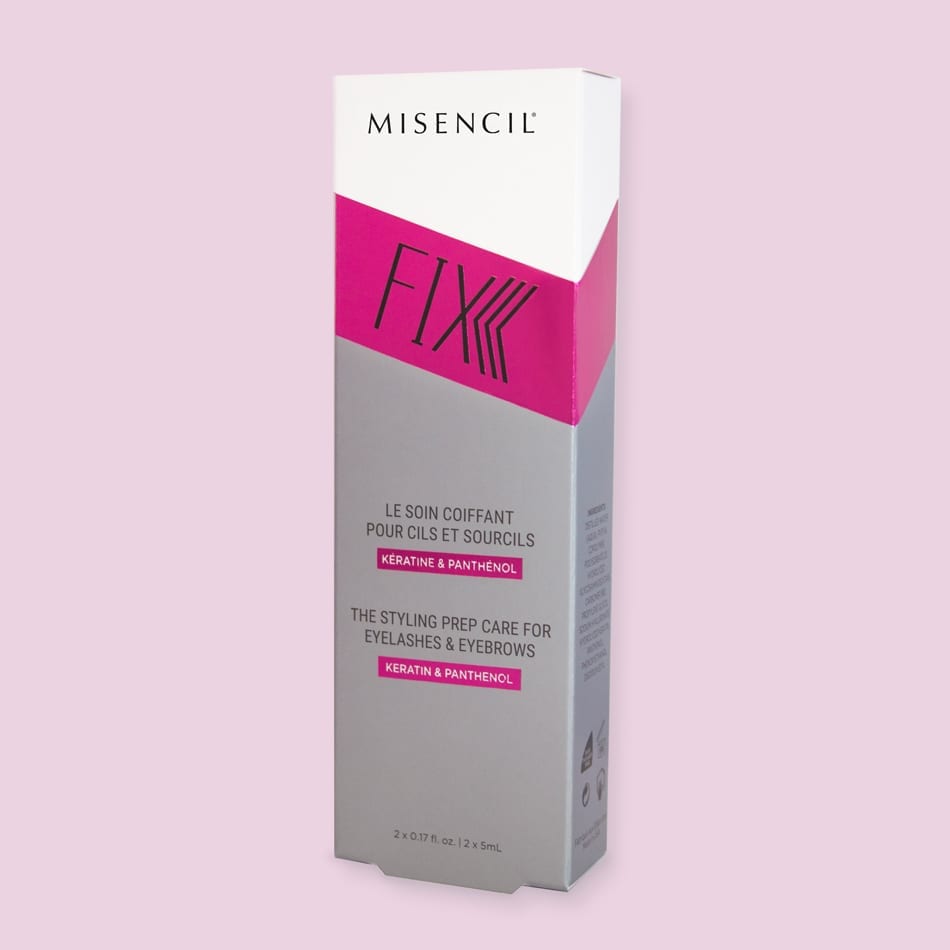 Fix - Eyelashes And Eyebrows
Style and nourish your eyelashes and eyebrows as often as you like with this double-ended colorless fix that acts as a styling prep care product with its panthenol and keratin-containing formula.
Coiffez et nourrissez à souhait vos cils et vos sourcils grâce au fixateur incolore double embout qui agit comme un soin coiffant avec sa formule kératine et panthénol.

• Kératine : Nourrit en profondeur tout en donnant un aspect souple et brillant. Protège les cils de la sécheresse causée par le soleil, le vent et l'eau.
• Panthénol : Complète la kératine en renforçant le maintien des écailles. Apporte souplesse, brillance et douceur. Propriétés réparatrices et apaisantes.
• Économique, portatif et idéal pour les retouches.
• Effet fixant et longue tenue, mais flexible.
• Longue tenue
• Fini lustré et sans résidu.
1 tube, 2 x 5 ml