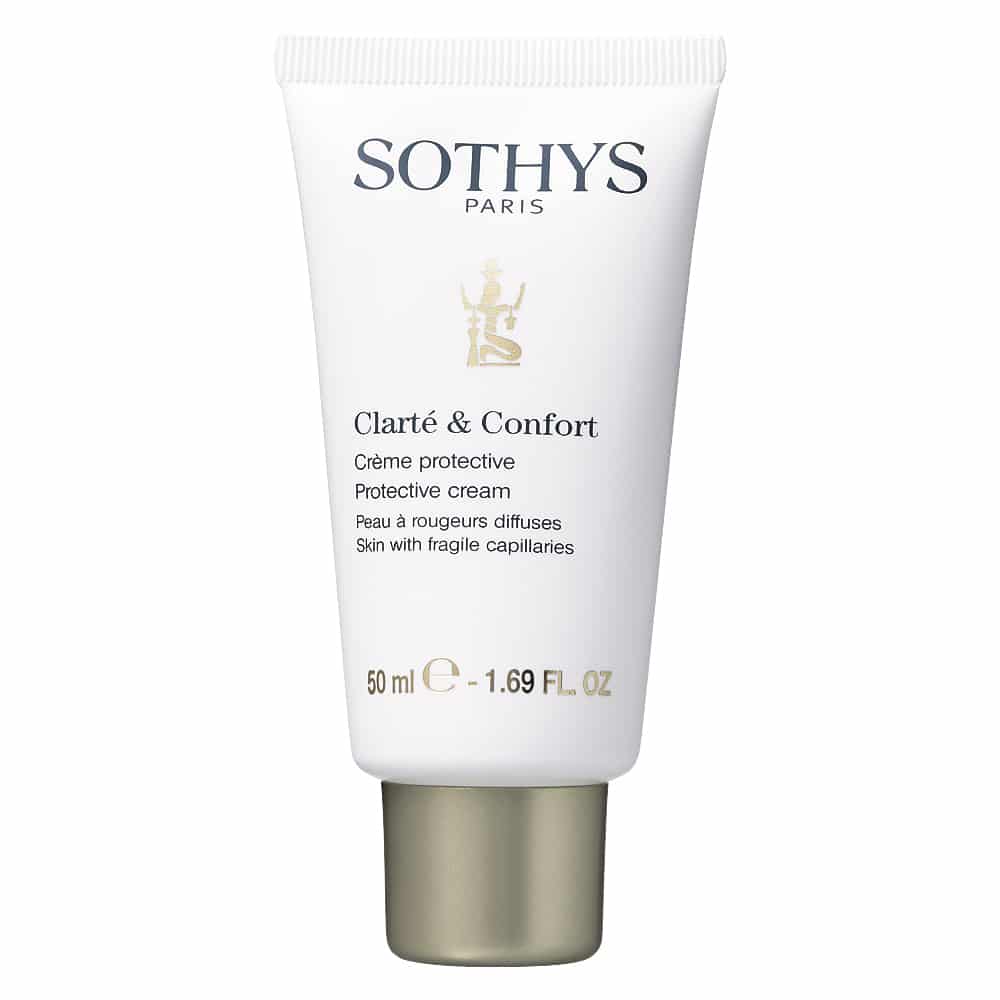 Protective Cream Clarté & Confort
A comforting & protective facial cream for skin with fragile capillaries.Formulated with witch hazel extract to unify skin.
Blended with arnica extract to deliver ultimate comfort. Controls the micro-circulation & strengthens the walls of the capillaries. Protects skin against external aggressions. Infused with a floral woody scent to boost the senses. Keeps skin soft clear soothed & moisturized.
Perfect for normal to dry skin.
Crème Protective Clarté & Confort: Crème nourrissante pour lutter contre les déséquilibres des peaux à rougeurs diffuses. Régule, apaise et protège les peaux normales à sèches.
Size: 50 ml