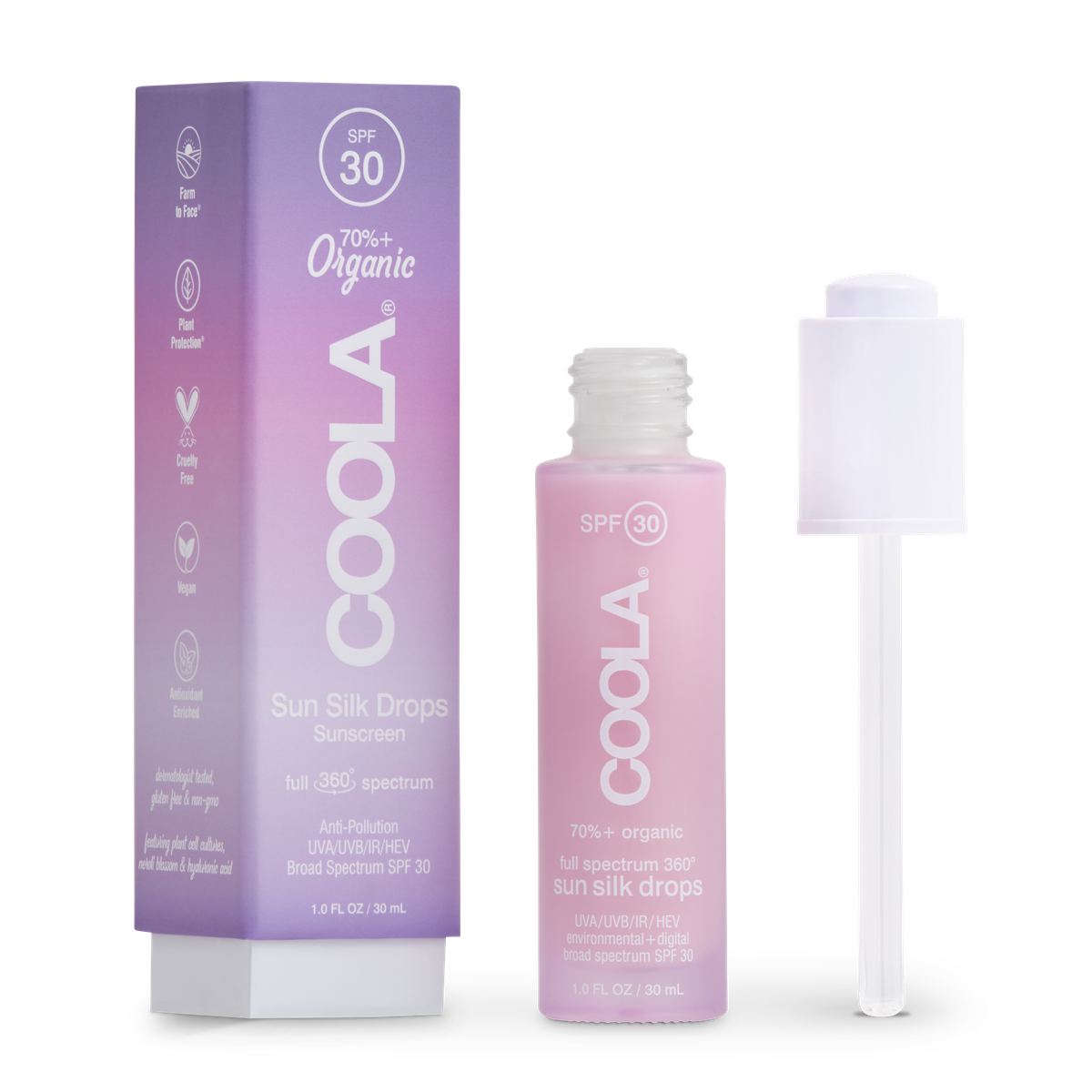 Coola Full Spectrum 360 Sun Silk Drops Sunscreen SPF 30
30ml
Don't let selfies take a toll on your skin! Get complexion protection both outdoors and indoors with our Organic SPF 30 Full Spectrum 360 Sun Silk Drops. Finally, organic skincare that keeps up with your everyday modern lifestyle!
*Helps mitigate the effect of HEV blue light, IR, and pollution. 
*Lightweight, sheer and breathable formula.
*Nourishes with Hyaluronic Acid.